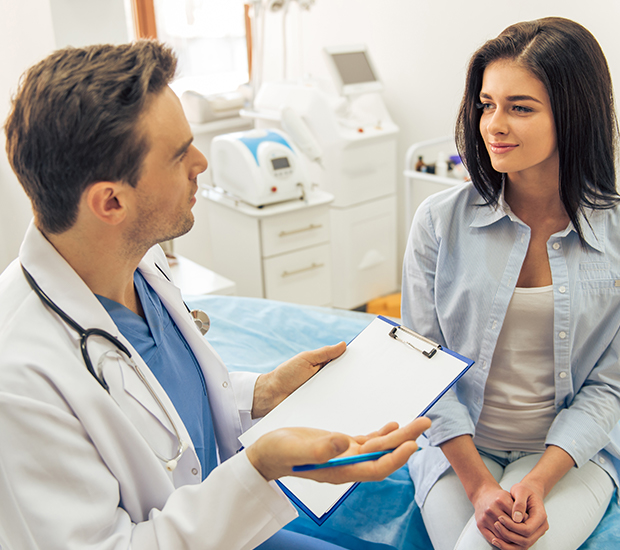 Medical Clinic Near Me
Seiling, OK
Clinics offer patients a convenient and efficient alternative to traditional doctor's appointments. Many people find this healthcare option to be more practical. A medical clinic is a type of healthcare facility that focuses on outpatient treatment, general medicine, and immunizations.
A medical clinic near me is available at Janey L Hammons NP-C in Seiling and the surrounding area. Our practitioners strive to help patients manage their health through accessible and impactful outpatient treatment. Medical clinics are growing more popular as people around the country look for a convenient healthcare option.
Whether you are feeling sick, need a routine appointment, or want an immunization, consider a medical clinic. Seeking medical care is essential but can conflict with other priorities in life. Medical clinics make it easier to balance the need for care with other responsibilities. Call (580) 922-4406 to schedule an appointment.
What a Medical Clinic Near Me Can Offer
Medical clinics focus on providing outpatient healthcare that does not require highly specialized equipment. This healthcare may include treating common illnesses, providing checkups, and offering preventative care. Some of the types of conditions a medical clinic can typically treat include:
Allergic reactions
Fever
Common cold
Flu
Nausea
Sore throat
Sinus infections
Diarrhea
Patients who need school, athletic, or work physicals may be able to get them at a medical clinic. Clinics can also provide basic diagnostic care, including running initial tests. The capacity of a clinic is often similar to what one can expect from a doctor's office during a sick visit.
What To Expect During Your Visit
Upon arriving at the medical clinic, you should sign in with the front desk, regardless of whether you have an appointment. Most clinics have walk-in options and a more flexible scheduling system than doctor's offices. The practitioner will consult with the patient and discuss the reason for the visit. They may provide a physical exam and take vital signs if necessary.
Depending on the condition and medical needs of the patient, the practitioner may provide treatment. This can include treating minor physical trauma, infection, fever, allergies, and other common ailments. If necessary, the practitioner may recommend that the patient visit a hospital or specialist for more advanced treatment.
How To Prepare for Your Visit
Before heading to the medical clinic for an appointment, think about the reasons for the visit. The practitioners can only treat what they know. Consider making a list of symptoms and concerns to raise during the appointment.
Many people are tempted to self-diagnose with online guidance. However, even the highest-quality websites can be tricky to understand without medical training. Try to focus on symptoms and leave the diagnosing up to the practitioners.
If possible, bring medical records to the appointment. Establishing a history can help to make the healthcare process more effective and timelier. Make sure to note any new conditions or symptoms.
Patients are sometimes uncertain about whether they need treatment or if rest and at-home care are sufficient. If suffering from fever over 104 degrees Fahrenheit, persistent symptoms, confusion, or infections, patients should visit or make an appointment. If a patient's intuition says that a visit is necessary, it is likely a good idea to make one as soon as possible.
Benefits of Choosing a Medical Clinic
Medical clinics are more popular than ever. According to the Society for Participatory Medicine, the number of people who have visited a clinic rose 7% between 2008 and 2013 and continues to rise. These are some of the benefits of going to a clinic:
Convenient Care: Medical clinics are often located in areas close to home and work that make them more accessible than traditional doctor's offices. It may be possible to make an appointment during a work lunch break, for example. In some places, clinics are the only convenient option for care.
Flexible Scheduling: Clinics are often open for more hours with a more flexible appointment scheduling than many general doctor's offices. Some may have online scheduling options. Same-day service is often a possibility.
Walk-In Options: In many cases, patients can walk into a clinic and receive treatment. This is not always possible at doctor's offices. While walking into an emergency room is an option, emergency departments are often dealing with urgent cases, meaning non-emergency patients typically have long wait times.
Although a medical clinic cannot provide as extensive care as a traditional doctor's office, the level of care is more than sufficient for most common conditions. Combined with the convenient locations and hours, this makes clinics a popular choice. Consider a medical clinic for future immunizations and treatment of minor illnesses.
Learn More About Medical Clinics
Visiting a healthcare practice is an essential part of proper self-care. Do not wait to address a lingering or severe illness. Make an appointment at a medical clinic near me to get treatment. Call (580) 922-4406 to schedule your appointment or walk into Janey L Hammons NP-C get same-day treatment.
Frequently Asked Questions About Medical Clinics
Do medical clinics take insurance?
In many cases, medical clinics can bill patients' insurance. To confirm, call the clinic beforehand with the patient's insurance information. For patients without insurance coverage, other financing options may be available.
Do I need an appointment?
Patients can typically visit the medical clinic for walk-in treatment. Although wait times may be longer, same-day treatment is generally available. Making an appointment ahead of time can help patients skip the wait.
Why visit a medical clinic instead of the emergency room?
Clinics are often more conveniently located than hospital emergency rooms. Additionally, patients who are not experiencing a medical emergency are not the priority of an ER. Clinics may offer more immediate treatment in such cases.
Where can I find a medical clinic near me?
Patients located in Seiling or the surrounding area are in luck. We are conveniently located and taking new patients. Call to schedule an appointment.
When should I go to an emergency room instead of a medical clinic?
Medical clinics may not provide emergency medicine. Patients experiencing chest pain, shortness of breath, severe other pain, or any very severe symptoms should call 911. If the patient is unsure, they can call us for advice.
Recent Posts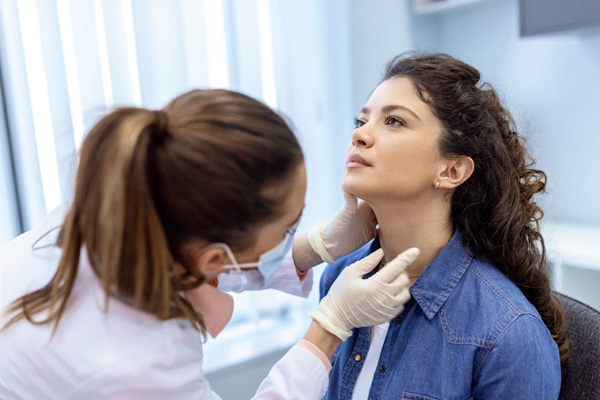 A physical exam is necessary for maintaining your general health. Even so, studies show that only some people come in for this checkup. You should start seeing your provider for this type of exam even if you are busy. Here are the details about how often you must get a physical exam.A physical exam schedule…