In rural Oklahoma, suspicions run high while vaccination rates stay low!

Welcome to

Janey L Hammons NP-C

Private Kind Hearted Healthcare
As a general practitioner and a wellness center, we provide more than just medical treatment for illnesses and injuries. We strive to treat any conditions or ailments while also helping patients to alter certain aspects of their appearance. This way, there are more ways that you can begin to feel better inside and out.
At Janey L Hammons NP-C, we strive to help patients take care of their overall well-being and not just treating one part of their condition. We identify the source of the condition to treat more than just the symptoms. We are also a medical clinic and spa. By treating multiple aspects of a patient's health, we can help treat the health issue and other surrounding problems the patient might be struggling with.
If you need medical care or interested to learn more about our medical spa, then call us today.
Our Services
Primary Care for ages 0-100+
Routine Annual Physicals
Well Woman Exams
BirthControl Management including Nexplanon
Well Child Exams and Vaccines
Urgent Sick Visits
DOT Physicals
Weight Loss Management
Small Procedures: Sutures, I/D, Staples, & Skin Biopsy
Sports Physicals
Onsite Lab Services
Botox
Juvederm Fillers
SkinMedica
Biote Hormone Therapy
Covid Testing and Vaccines
IV Hydration Therapy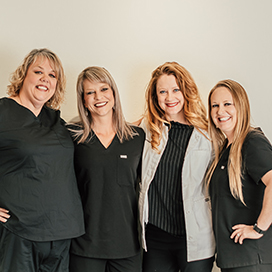 Our Team
From the moment patients walk in the door to any necessary follow-up appointments, our team strives to help provide a comfortable and welcoming environment for patients. This will help patients relax when receiving treatment. Our team will take the time to listen to a patient's concerns and needs before recommending a treatment. While it is tempting for people to want to search for possible medical treatments online, many conditions share multiple symptoms that require a medical professional to find the specific one a patient has. We will customize the treatment to the patient's needs in order to help treat the source of the condition and not just the symptoms.
About Us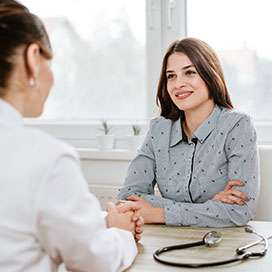 Our Services
We provide a variety of services to care for our patients. By operating as a family medical clinic and wellness center, we can treat patients of all ages for medical conditions and overall wellness. Our services include: General Family Medical Care- Women's Health-DOT Physicals-Onsite Lab-Aesthetics Care including Botox, Skinmedica, Juvederm- Biote Hormone Therapy- Weight Loss and Hydration Therapy. When it comes to medical treatment, the process may take more than one appointment.
View Our Services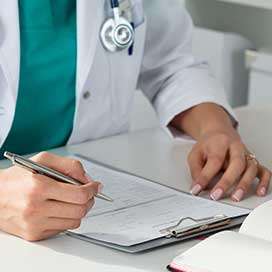 Patient Information
To begin the treatment process, we will need patients to fill out a "New Patient Information Form." This form covers the patient's medical history, current condition, allergies, insurance and any other pertinent information we need to know. Once we gather this information, we will conduct an examination in order to diagnose the patient and recommend treatment. From there, we will customize the treatment as necessary. Patients can also update the information on their form in the future since we will have it on record. Along with that, we can schedule regular checkups in advance, so the patient keeps an eye on their health.
Information