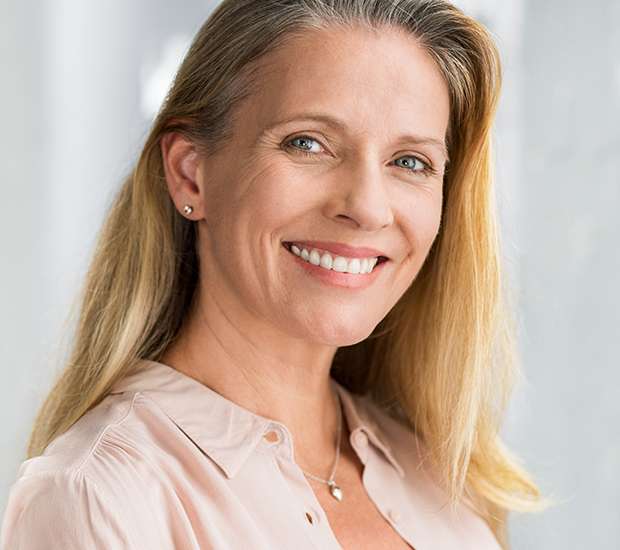 Women's Health
Seiling, OK
While it is important for people to seek annual checkups for their overall health, there are certain conditions and factors of women's health that require a different type of exam. Patients who visit a general practitioner that does not offer women's health services will find that they do not receive the necessary care for various conditions. In some cases, these patients will then have to schedule a second appointment at a different medical practice.
What Women's Health can do for You
At Janey L Hammons NP-C, we offer various forms of women's health care to help patients receive the necessary care they need to remain healthy. It is important for women to seek the proper and personalized care they need along with generalized care. The generalized care will not meet all the concerns of women's health.
If you are in need of treating a specific women's health issue or need an annual exam, then we can help.
By seeking treatment at Janey L Hammons NP-C for general health concerns and women's health issues, patients are able to receive the necessary personalized care in one location. Instead of visiting multiple medical centers for different types of treatment, patients can visit us for the treatment they need. Along with women's health services, we act as a general practitioner and family practice.
Our team understands how difficult it can be to balance taking care of one's health with other responsibilities, including work, school, children, social obligations and more. Balancing these responsibilities and one's health can be incredibly difficult. In many cases, patients may not seek the proper care they need. We offer patients a variety of women's health services, with three main areas including:
Annual exams
Birth control
Hormone treatment
Annual Exams
Women who are around 21 years of age or older should receive an annual women's health exam. This age is not a requirement and women should seek this exam if they notice anything concerning or painful. The main goal of the exam is to help find any early signs of possible women's health issues before they get more serious.
The earlier we can begin treatment, the less chance of the condition getting worse. Far too often, women will not seek annual health exams and not realize they have a women's health issue until it is in the advanced stages. At Janey L Hammons NP-C, an annual women's health exam will involve a:
Clinical breast exam
Pap test
Pelvic exam
With a clinical breast exam, we will check the breasts for any signs of breast cancer by feeling them and looking for any visible signs. A Pap test will check for cancer in the cervix by examining cells from the cervix under a microscope. We will also conduct a pelvic exam to check the internal female organs, feeling their shape and size for any abnormalities. If we notice anything unnatural or concerning, we may recommend further testing or diagnose a condition.
Birth Control
With such a variety of birth control options, there may be options that people are unaware of. While condoms are an effective and easy-to-purchase method, incorrect use, damage or improper placement can lead to the condom being ineffective. During an appointment, we can go over other possible birth control methods such as an:
IUD
Birth control implant
Vaginal ring
Birth control patch
Birth control pill
Birth control shot
We can review the patient's health and help them find an option that works best for their needs. Regardless of the choice the patient makes, it is important to find a credible source that can explain the various options and their effectiveness. Trusting online articles that do not necessarily use credible sources can increase the risk of misinformation.
Hormone Treatment
During menopause, women will experience a decrease in estrogen levels. Due to this, the patient will experience symptoms such as hot flashes, vaginal dryness, night sweats, fatigue and more. These symptoms are much more serious than mild discomfort and can negatively impact a patient's quality of life. With hormone treatment, it is possible to help find a healthy balance to relieve the patient's symptoms.
This can involve various forms of estrogen therapy with medication in a pill, medical patch or topical cream. The version that works well for the patient will depend on the type of symptoms and overall health.
Call us Today
If you are in need of women's health services or it has been over a year since your last annual exam, give us a call and schedule an appointment today. At Janey L Hammons NP-C, we can help patients find the care they need to heal and continue living life to the fullest.
Recent Posts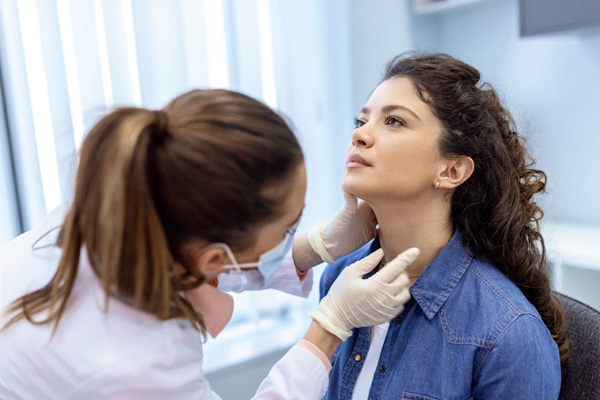 A physical exam is necessary for maintaining your general health. Even so, studies show that only some people come in for this checkup. You should start seeing your provider for this type of exam even if you are busy. Here are the details about how often you must get a physical exam.A physical exam schedule…